MemMaintain
MemMaintain is a simple program with which you can play the game "Memory" on the computer.
The aim of the game is to find the most pairs of matching cards. Usually the game is played by 2 to 4 people, but of course it can be played alone.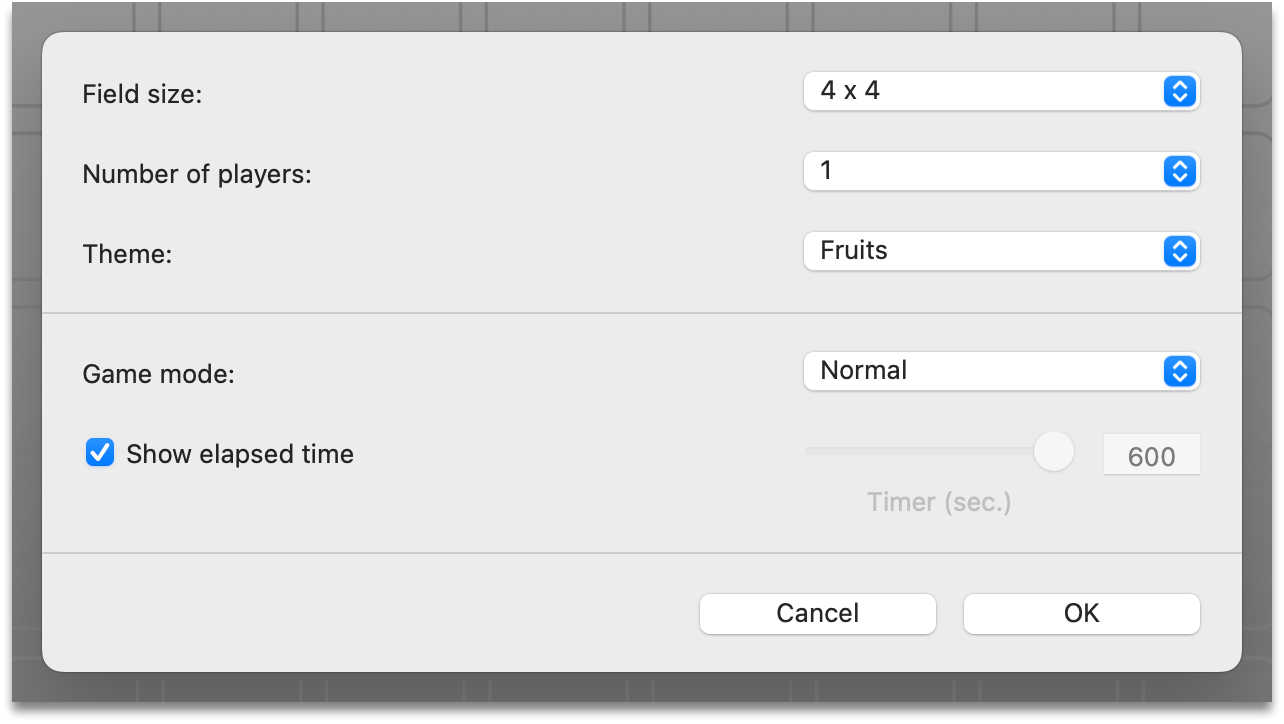 You can choose how many cards to use in the game. Decide between a 4x4 and a 6x6 field.
There are 4 different themes for the cards of the game: Animals, Cars, Flowers and Fruits.
Minimum system requirements: macOS X Version 10.10
Localization: English, German
Current version: 1.0.0

---